1. Create a Versatile Space for All Seasons with a Garden Room
A garden room is a versatile space that can be enjoyed year-round. It is also known as a garden building. This type of space offers an excellent opportunity for friends and family to gather and enjoy each other's company.
A garden room can be tailored to suit your specific needs. It can be used as a home office, a playroom for children, a guest room, or a relaxation area. Proper insulation, heating, and cooling systems ensure comfortable use of the space in any season. This makes it ideal for entertaining friends and family or for personal enjoyment.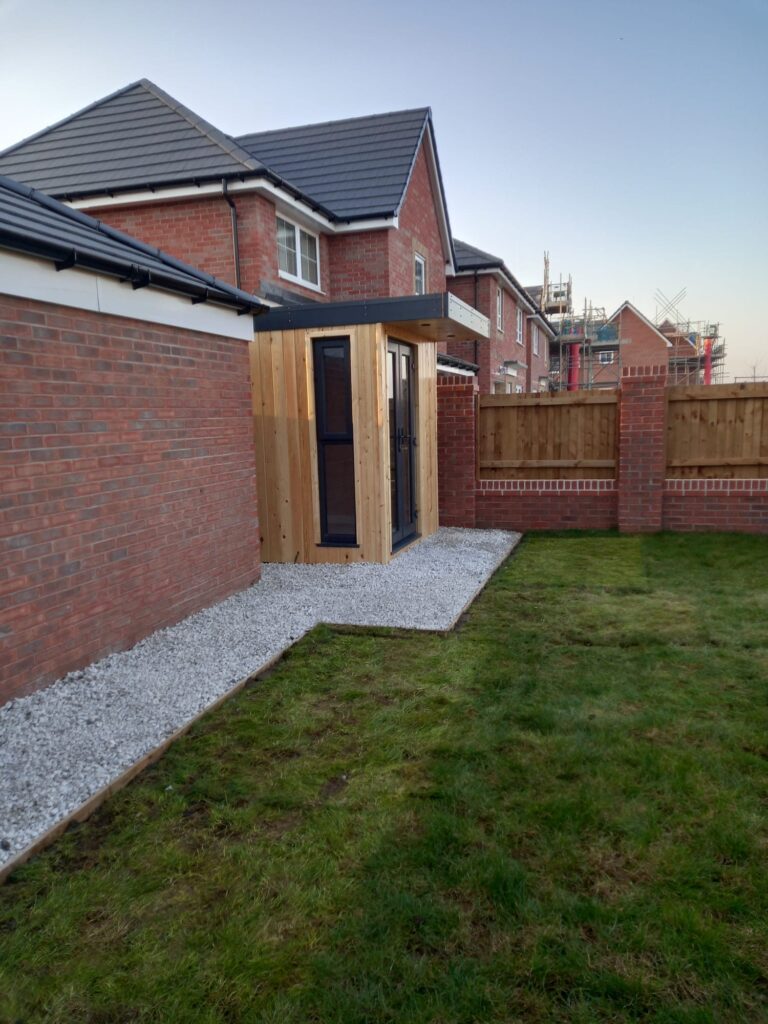 2. Expand Your Living Space without Costly Renovations
Expanding your living space through traditional renovations can be expensive and time-consuming. However, a garden room provides a cost-effective solution that doesn't require major building work.
A garden room can be added to your property quickly. You gain an extra room without the need for extensive remodelling. No planning application is required.
Many garden offices and garden rooms qualify as "permitted development" and do not require planning permission from the local planning authority. However, it's essential to check the rules and regulations specific to your location on the planning portal website. Doncaster Planning Advice
3. Embrace the Beauty of Nature with an Outdoor Garden Room
One of the remarkable aspects of a garden room is its ability to seamlessly blend indoor and outdoor living. Enjoy panoramic views of your outdoor space while staying protected from the elements. This is possible with large windows or glass doors.
Connecting with nature has a positive effect on your mental health. It can help you relax and de-stress in a tranquil and natural environment. Explore garden room ideas to create a space that suits your outdoor area. It could be a lush garden or a cosy courtyard. See our recent customer case studies to find out more.
4. Enhance Property Value and Appeal with a Well-Designed Garden Room
Adding a well-designed garden room to your property can significantly enhance its value and appeal. This is an attractive feature for potential buyers. It offers more usable space that can be used in various ways. For example, it can be converted into a home gym or an office.
However, it's important to ensure that your garden room complies with building regulations. You may need to apply for building regulations approval or obtain a lawful development certificate in certain situations. This is to confirm that your garden room falls within the parameters of permitted development rights.
To find out more about how a garden room can add value to your property check out this post.
5. Enjoy a Convenient Home Office Solution
In recent times, the demand for flexible workspaces has skyrocketed. A garden room can be a great option for a home office. It can provide a physical boundary between work and home life. This separation can help you stay focused and productive.
Working from home has its advantages. A garden office provides a professional atmosphere.
There is no need for a daily commute. This offers convenience, comfort, and a better work-life balance.
Planning to use your garden room as a home office? It is essential to meet the necessary building requirements and regulations. This includes soundproofing, electrical installations, and insulation.
Read our post on building a garden office
In conclusion, a garden room offers a multitude of benefits for homeowners looking to transform their homes. This space is versatile, allowing for a variety of activities. It expands your living space without expensive renovations. It brings you closer to nature, increases your property's value and appeal, and provides a convenient home office solution.
Before beginning any building work, get to know the regulations and permissions needed by your local planning authority and building control. Understand what types of applications are required. With the proper planning and design, a garden room can truly enhance your living experience.
We try to answer all your questions see our FAQ's page to find out more