Although in most cases, planning permission is not required for garden studios, you do need to follow the rules which we explain below;
Permitted Development
When designing your garden room, you need to be aware of the Permitted Development rules, to see if you need a Planning Permission application.
Planning permission for a garden studio mainly depends on where you live and what you are planning to build. If you don't need a Planning Application, you just need to comply with the Permitted Developments rules. On our planning permission page, we have explained these rules and how they specifically apply to garden studios.
In the Permitted Development rules, you will see that a 2.5-meter-high garden room is best when it comes to positioning the studio in your garden.
It can be difficult to design a building that has a max height of 2.5 meters, and this is one of the reasons why we developed our 3D configurator tool to help you.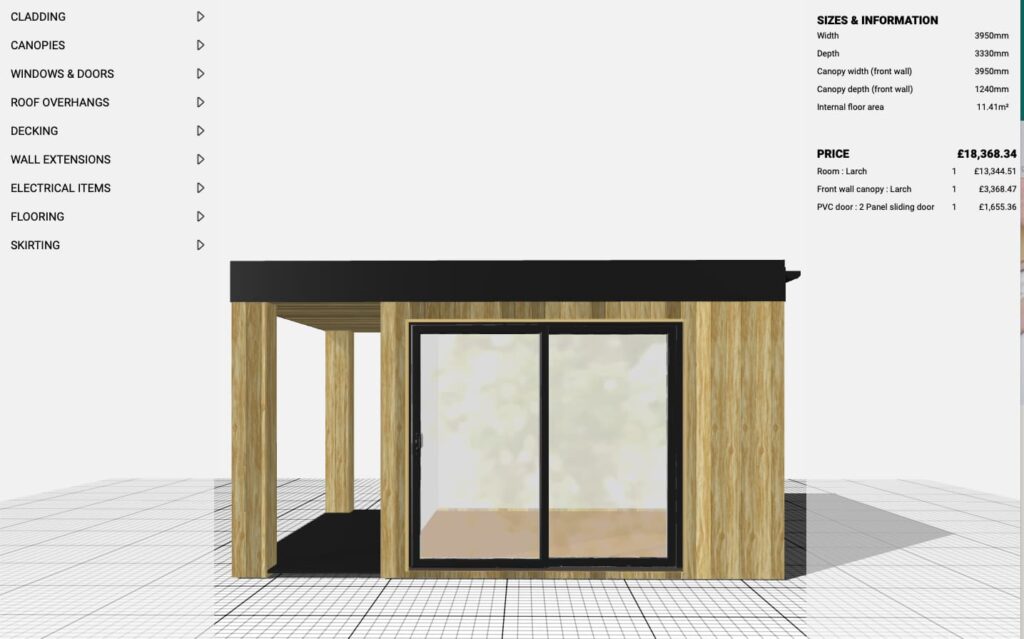 Do I need Building regulations?
You also need to consider your options in relation to Building Regulations. Small and medium garden studios don't require Building Control approval unless you plan to sleep in the room. You can build up to 30 square meters, providing that the studio is at least 1 meter away from any boundary.
The electrical work and any plumbing DO have to comply with the current Building Regulations, no matter what size. Only a qualified electrician can install your electrical system, but don't worry all our tradesmen are fully qualified.
On our planning permission page, we look at the Permitted Development rules in relation to garden studios, answering many of the questions that you may have. The planning office at your local council is very helpful and you will find they are more than happy to provide you with free advice.
At Heritage Garden Studios, we have already encountered many issues in relation to planning and building regulations, so please get in touch if you need to chat through your planning concerns.