How to design your own garden studio, including configuring in 3D, material considerations, cost considerations, and garden room inspiration.
At Heritage Garden Studios we want you to know what the possibilities are and for you to have a good idea of what your garden building is going to look like before you even have to speak to us.
Where to start?
Once you are on our website you can access the configurator from any of the 'Design My Studio' buttons – there's always one of these in the sticky side button – 'Design My Studio'. The configurator will then open in a new window with an explanation of how to use it. Simply select your size and make your exterior cladding choice then continue to the next drop-down label.
So much to choose from.
Once you have selected the garden studio size you require, you then get to choose if you want a canopy, overhang or even both!
To style, your doors and windows simply choose from the menu on the left to select the feature that you would like to add and simply drag it into place. If the object that you select is too large then the configurator will not let you choose it.
Add decking, wall extensions and more.
As you choose the different options you will notice that this also changes the price estimate on the right.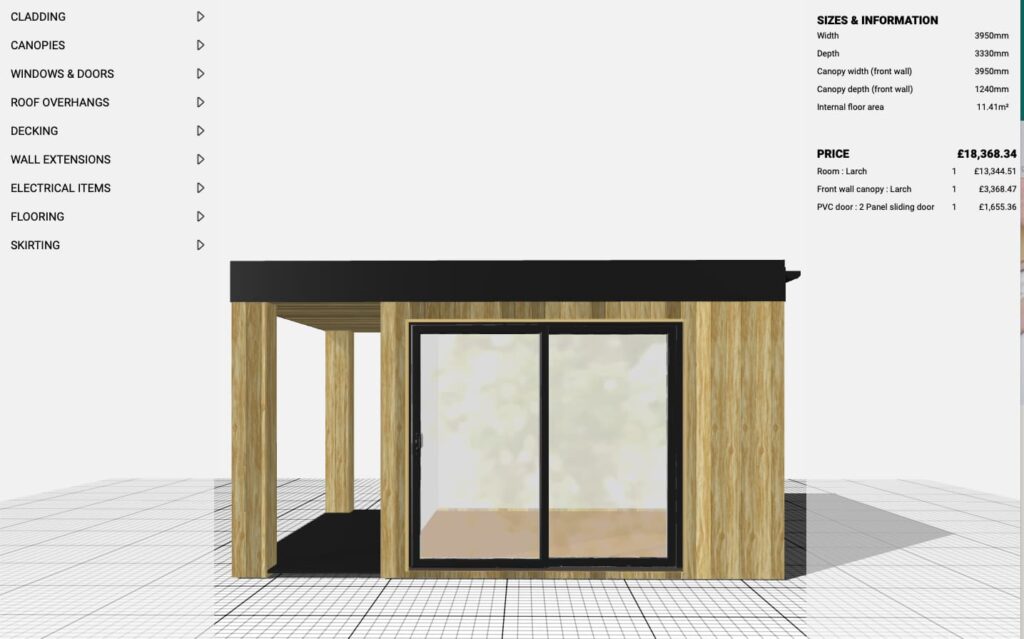 All the colours
Choose your real wood cladding colour.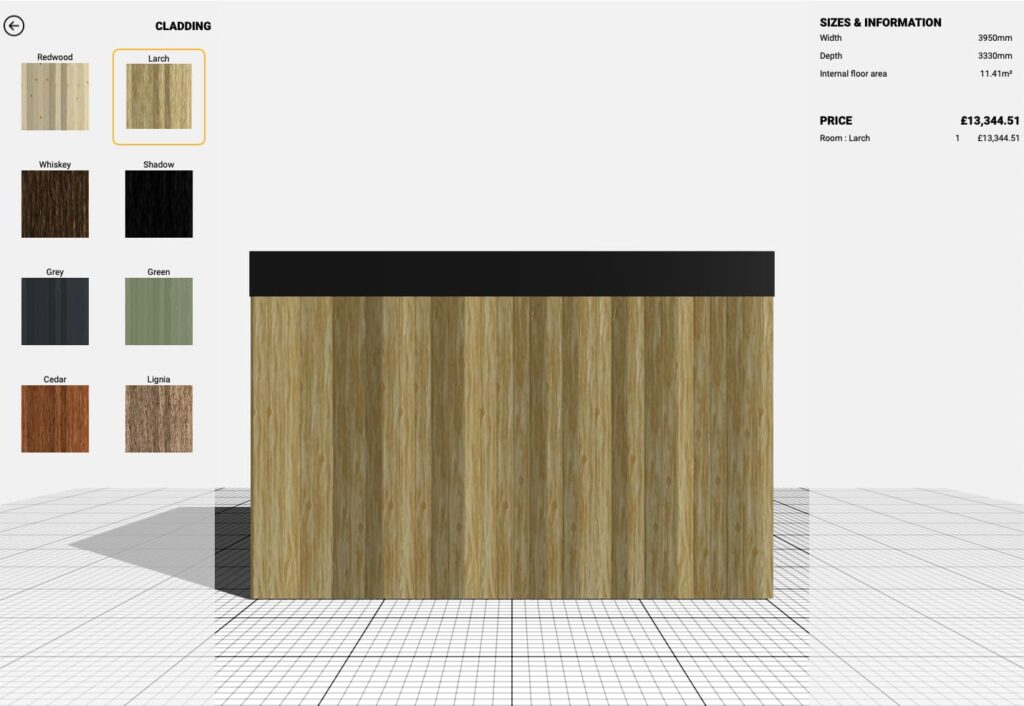 The inside
Choose where you want to put your electrical switches, lights, heater and the flooring option you prefer. You can also select from two types of skirting boards.
Once all of your design details have been selected, simply click 'Make Enquiry' and you will see a summary of your design and installation cost.
If you are interested in designing your next project why not get in touch?