How to design your own garden studio, including configuring in 3D, material considerations, cost considerations, and garden room inspiration.
At Heritage Garden Studios we want you to know what the possibilities are and for you to have a good idea of what your garden building is going to look like before you even have to speak to us.
Where to start?
Once you are on our website you can access the configurator on the header bar – top right, labelled 'Design My Studio'. The configurator will then open in a new window with an explanation of how to use it. Simply select from one of the 6 garden studio designs and make your exterior cladding and roof choices then continue to the next drop-down labelled 'size'.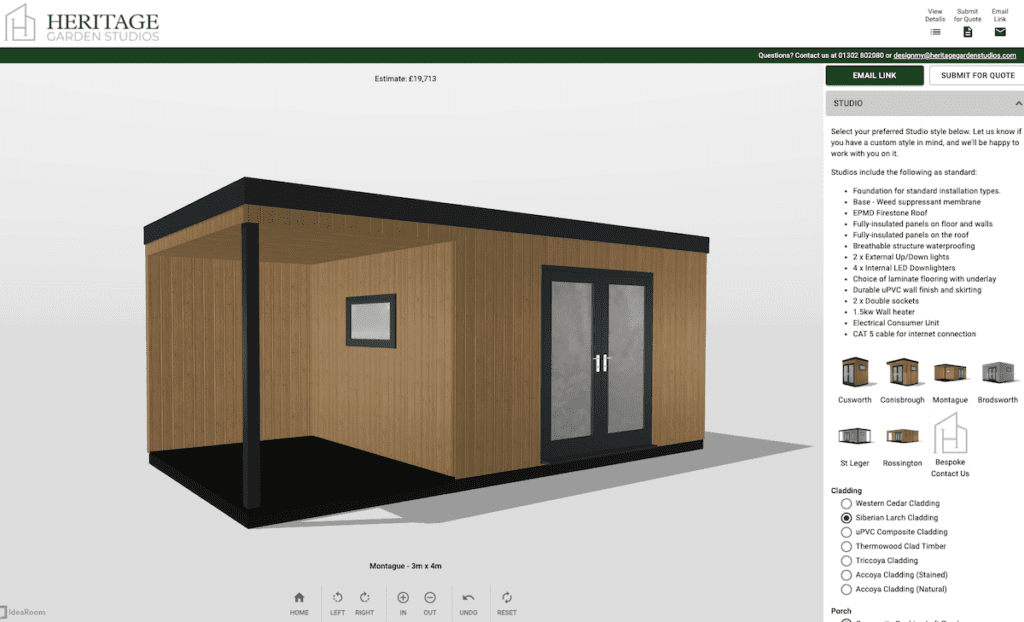 So much to choose from.
Once you have selected the garden studio size you require, you then get to choose the doors and windows. Simply click the little pencil to edit and a drop-down of new choices will appear. Select the style of window or door that you prefer and drag it into place. If the object that you select is too large then the configurator will not let you choose it.
As you choose the different options you will notice that this also changes the price estimate at the top.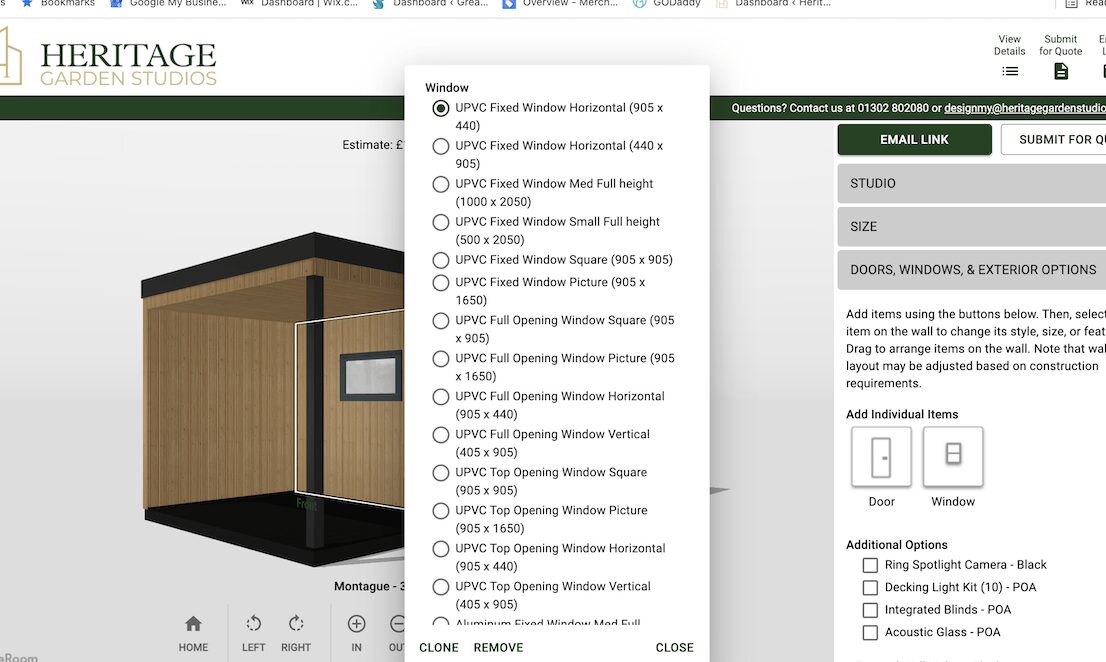 All the colours
Just some of the most popular colour choices are featured here, however, we are able to match to any RAL colour if this is your preference. Don't be afraid to experiment to get the look that you prefer for your garden studio design.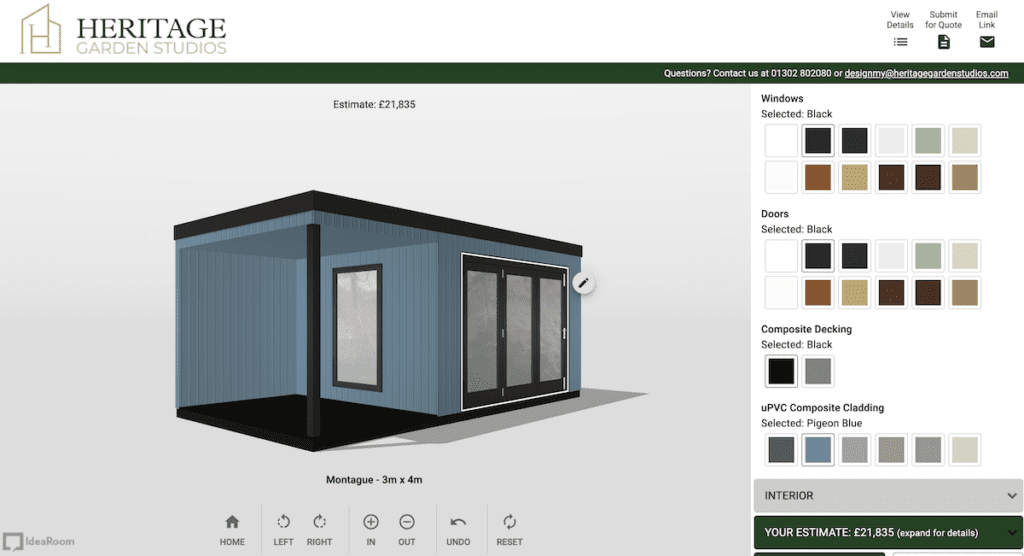 The inside
While the configurator only gives you a 360-degree view of what it looks like on the outside of your garden studio, it is possible to add options under this tab such as a drinks bar unit, an office desk and units pack and a gym interior pack. All of these are handmade to order and priced separately, see our interiors page for more details.
Once all of your design details have been selected, simply click 'Your Estimate' and you will see a summary of your design. If you feel that this is what you would like to move forward with just email us by using the link, it's that easy!
If your interested in designing your next project why not get in touch?